Cloud ERP Software


Acumatica - delivers a complete set of business software applications with dashboards, reporting tools, integrated document management, centralized security, and powerful customization tools.

All applications are web-based, which means that users can access the system from any computer or device using all common web browsers. The server software can be installed on client premises or hosted in a datacenter.
---
Online Custom Application Development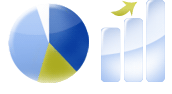 QuickBase - online database lets you quickly customize your web-based applications so your team can work the way it wants with the data thatís relevant to your business.


Custom reports, automated email notifications and streamlined workflows are easy to set up, saving you time and helping you get more value from your data.
---
Software Hosted in the Cloud




Office 365 - collaboration and productivity tools delivered through the cloud. Everyone can work together easily with anywhere access to email, web conferencing, documents, and calendars. It includes business-class security and is backed by Microsoft.

Whether you are a small business or multinational enterprise, Office 365 offers plans designed to fit your organization's unique needs.

"Specialists in Delivering Enterprise Class Applications
built for the web"


Designed for the Cloud
Acumatica is optimized for Windows Azure but can run on other cloud infrastructures such as Amazon EC2, GoGrid, and others.
Watch Video


Why choose the cloud for ERP?

Download Paper

Your applications re-designed for the Web.
Take the tour

Introducing Office 365

Watch Video

Are you looking for an
on-premise solution?

Accountmate - the world's most flexible Accounting System.